*Schedule subject to change without notice.
THE ROMANTIC ROAD
For lovers of nature, flowery gardens and German culture, we suggest to get to know the Romantic Route. Flanked by plane trees that in the fall offer a special atmosphere, breathtaking landscape and full of half-timbered buildings (typical German architecture), the Romantic Route has many leisure options for weekend getaways or for those who wish a quiet, romantic stay.
For those who enjoy the coziness that the cold weather offers, the months of May through August are perfect to get to know our comfortable and charming hotels and guesthouses, besides a plentiful and varied gastronomic network. It is in these months that the typical fog and frost are most frequent, phenomena that provide beautiful records.
But when springtime arrives accompanied by milder temperatures and longer days, the color of the innumerous places, streets and house gardens are a sight for sore eyes. It is at this time of the year that nature sports such as walking and hiking are offered by practically all member towns of the route.
The Romantic Route has been often named in the list of the top 10 most beautiful and charming roads to travel by car in Brazil. This title was conquered mainly due to the zeal that all the towns have for their well-tendered roads, most of them flanked by plane trees.
Located between the plain of the Rio dos Sinos valley and the Highlands of the Serra Gaúcha, the Romantic Route is only 40 km from the capital Porto Alegre and 35 km from the city of Caxias do Sul, two important access routes to Rio Grande do Sul. With your own car or a rented one, let yourself be charmed by this itinerary which brings a new emotion at every turn.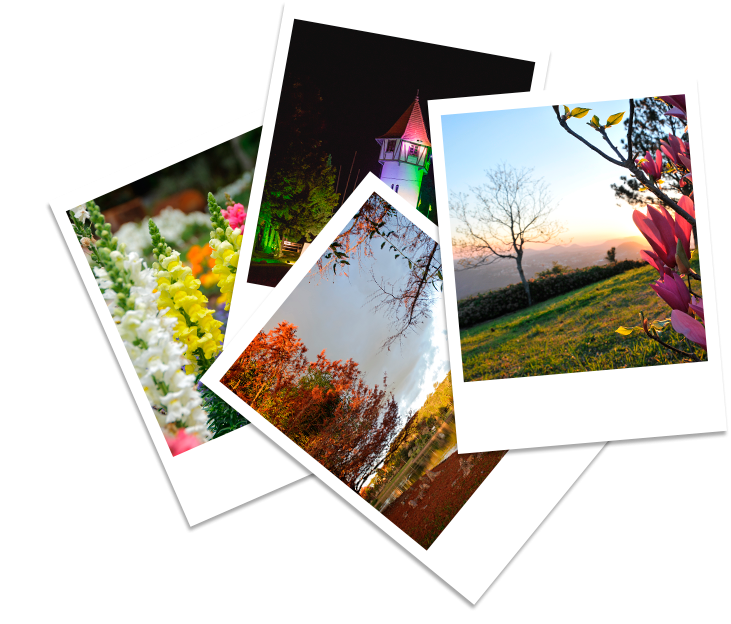 WHAT THEY SAY ABOUT US
Maria Solange
Farroupilha/RS
01/12/2020
Charmosa!
A Rota Romântica da Serra gaúcha passa por vários municípios, entre eles: Morro Reuter, Picada Café, Dois Irmãos, Ivoti, entre outros. A estrada é charmosa e em vários trechos há plátanos, nas duas margens, que formam túneis verdes no verão.É uma estrada bastante sinuosa, de mão única, há dias de muito movimento, tem refúgio, algumas bancas e restaurantes. A estrada tem apenas um pedágio na entrada da cidade de Gramado.
Simone B
São José dos Campos/SP
01/05/2019
Adorei, um sonho!
A nossa viagem foi para Gramado, descemos no aeroporto de Porto Alegre, alugamos um carro e seguimos pela Rota Romântica, estava um dia lindo, fomos passando por casas lindas das colonias, algumas de madeira, lojas, muitas flores, paramos em uma torre com uma paisagem desnublante, parece que estávamos viajando no tempo! Em Nova Petrópolis almoçamos em um restaurante alemão. De Porto Alegre a Gramados tem 93 km, sendo que uns 50 por essa rota, é maravilhosa, vale a pena!
Franciele
Brasília/DF
10/04/2019
Um pedacinho da Europa no Brasil
Fizemos o trajeto da rota romântica saindo de Gramado rumo ao aeroporto de Porto Alegre.
O percurso é apaixonante, de tirar o fôlego!
Antes de chegar em Nova Petrópolis, há um mirante no Panorâmico Cafe Bar, recomendo ir até o mirante que fica lá embaixo, que paisagem incrível, inesquecível!
Wesley A
Sapiranga
01/06/2018
Linda Rota
Um belo caminho para passear. Tanto de moto como de carro! Um caminho para curtir a paisagem e apreciar os vales.
ROMANTISCHE STRASSE
The creators of this itinerary, when they met in Augsburg, wanted to recreate Germany as a tourist destination after the misfortunes caused by Hitler's terror. Their intention was for all foreign tourists to have a positive image of the country. With the beautiful medieval cities along the Romantic Route, it was possible to show a joyful, multifaceted nation immersed in the history of the European Union. A triad of nature, culture and hospitality has been the hallmark of Ro
Know more